Oct
19
Sat
Intro To Sketch Comedy Writing Intensive

@ Entrepreneur's Sandbox (Makai of Ala Moana Blvd)
Oct 19 @ 11:00 am – 3:00 pm
This workshop will go over basics of sketch writing. Students will brainstorm and pitch ideas together and build an original comedy sketch with the guidance of their mentor
Participants should come prepared with a notebook and pen/pencil, a laptop or tablet.
Prerequisite: No experience required
This workshop is 4 hours long with breaks. Participants should bring snacks and water.
$55 (4 hours of instruction)
The Entrepreneur's Sandbox (Makai of Ala Moana Blvd)
630 Ilalo St Honolulu, HI 96813
Metered, street, parking across the street at SALT (sorry, we do not validate)
*instructor is subject to change without notice
About The Instructor:
As an awkward middle child, Joy quickly learned that being funny was the best way to get attention. She went on to double major in Theater/Performance Students and Southeast Asian Studies at UC Berkley, appearing in plays with the UC Berkeley Theater Depart and throughout the bay.
She is a graduate of the improv programs at Upright Citizens Brigade, Second City Hollywood, and iO West and currently performs with several sketch and improv teams in Los Angeles.
TV credits include: Supernatural, Raising Hope, 90210, and Castle. She is also an avid writer and a burgeoning YouTuber with self-written viral video WHITE FETISH boasting over 1 million views.
All students should review the improvhi house rules before starting their classes.
Dec
4
Wed
Improvhi Comedy 201B Intensive (Must have completed 201A)

@ Happiness U at SALT in Kakaako
Dec 4 @ 6:00 pm – 9:00 pm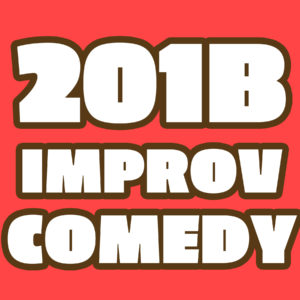 This class will take the tools learned in our 101 Basics classes and apply them to comedic long form improv scenes. Students will dive deep into finding the "funny" of their scenes, building relationships, identifying patterns, heightening within the scene and group games. Students will also be introduced to several different long form openings to help generate ideas for their scenes.
At the end of the 201C session, students will have the opportunity to perform a showcase for invited guests.
All classes are 3 hours long. Students will learn the value of "yes, and"-ing, listening, agreement, support, and more in a safe, nonjudgmental environment.
Because intensive sessions only 2 weeks long, there are no make up classes available. Students must participate in both weeks to move onto the next level.
Prerequisite:
Must have completed 201A within 1 year
Class Dates:
Wednesdays – 12/04 and 12/11
Class Times:
6pm – 9pm
Class Location:
All classes will be held at Happiness U at SALT in Kakaako
675 Auahi St, Suite E3-205 Honolulu, HI 96813 – Second floor down the hall from Hungry Ear
Class Cost:
$75 (6 hours of instruction total)
Parking:
Metered, street or paid structure
Instructor:
Yosh S.
*instructors subject to change without notice
See all improvhi class descriptions here.
All students should review the improvhi house rules before starting their classes.