Jun
25
Mon
Improv Workshop: Group Work

@ Arts At Marks
Jun 25 @ 7:00 pm – 9:00 pm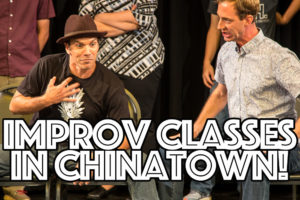 This improvhi workshop will focus on how to strengthen group scenes through support, gifting and all around awesomeness. Players will explore different ways to generate information for a fun, focused and idea filled scene!
Participants should have some long form improv experience.
Workshop cost: $25
Instructor: Kimee Balmilero
Monday, June 25th 7pm-9pm
Arts at Marks in Chinatown – 1159 Nuuanu Ave.
Parking: Street or paid lot
Aug
5
Sun
The Improvhi Birthday Show!

@ Revolusun at SALT in Kakaako (above Moku Kitchen)
Aug 5 @ 8:00 pm – 8:45 pm
It's our birthday and we'll make stuff up 'cause we want to! Join us as we celebrate our 6th Birthday! We can button our own pants now!!
It's going to be a special night of long form improv comedy at Revolusun in Kakaako! Hope to see you there!
Seating is limited, so come early to get a good spot!
Cost: Donate what you can!
Parking: Metered, Street, Paid Garage
Doors: 7:30pm
Showtime: 8pm
No beverages served during the show. Check out the awesome bars at SALT before (and after) the show!
SEE YOU THERE!
(This show may contain adult language and situations.)