Dec
4
Wed
Improvhi Comedy 201B Intensive (Must have completed 201A)

@ Happiness U at SALT in Kakaako
Dec 4 @ 6:00 pm – 9:00 pm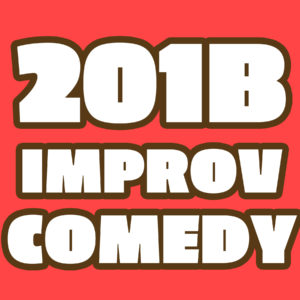 This class will take the tools learned in our 101 Basics classes and apply them to comedic long form improv scenes. Students will dive deep into finding the "funny" of their scenes, building relationships, identifying patterns, heightening within the scene and group games. Students will also be introduced to several different long form openings to help generate ideas for their scenes.
At the end of the 201C session, students will have the opportunity to perform a showcase for invited guests.
All classes are 3 hours long. Students will learn the value of "yes, and"-ing, listening, agreement, support, and more in a safe, nonjudgmental environment.
Because intensive sessions only 2 weeks long, there are no make up classes available. Students must participate in both weeks to move onto the next level.
Prerequisite:
Must have completed 201A within 1 year
Class Dates:
Wednesdays – 12/04 and 12/11
Class Times:
6pm – 9pm
Class Location:
All classes will be held at Happiness U at SALT in Kakaako
675 Auahi St, Suite E3-205 Honolulu, HI 96813 – Second floor down the hall from Hungry Ear
Class Cost:
$75 (6 hours of instruction total)
Parking:
Metered, street or paid structure
Instructor:
Yosh S.
*instructors subject to change without notice
See all improvhi class descriptions here.
All students should review the improvhi house rules before starting their classes.
Dec
7
Sat
Free Improv Comedy Shows in Honolulu! Dec 7th 8pm & 9pm

@ Revolusun at SALT in Kakaako (above Moku Kitchen)
Dec 7 @ 8:00 pm – 10:00 pm
Free Improv Comedy Shows in Honolulu!
Join us for another AWESOME night of made up comedy with the Improvhi Team and special guests.
Seating is limited, guarantee your seats online or come early to get a good spot*
Cost: Donate what you can
Parking: Metered, Street or Paid Garage (Sorry, but we do not validate)
First Show @ 8pm (Doors open at 7:45pm)
Second Show @ 9pm (Doors open at 8:45pm)
Check out all the awesome bars at SALT before (and after) the show!
*Online reservations will end at 4pm on the day of the show. Empty reserved seats will be filled by the waitlist 15 minutes before the show begins. Limit 4 tickets per order.
(This show may contain adult language and situations.)