May
5
Sat
The Original Jams Improv Show – A McManii Farewell (and tacos)

@ Arts at Marks Garage
May 5 @ 7:00 pm – 8:30 pm
Join us for a night of musical improv comedy as we bid farewell to our beloved Tom & Murf McManus. Special guests Oil in the Alley will sooth our souls with acoustic rock as we eat our Cinco de Mayo tacos. WE WILL MISS YOU GUYS!!
$25 includes show ticket and all you can eat taco bar
Doors & food at 7:00pm
Show at 7:30pm
21 & over only
Jun
2
Sat
The Original Jams Improv Show

@ Arts At Marks
Jun 2 @ 8:00 pm – 9:30 pm
Join us for a special night of long form improv comedy at Arts at Marks in Chinatown featuring some of Honolulu's top improvisers and special guests!
Cost: $15 online or $20 at the door
Parking: Street, Paid Garage or Valet
Doors: 7:30pm
Showtime: 8pm
21 & over only.
SEE YOU THERE!
Jun
25
Mon
Improv Workshop: Group Work

@ Arts At Marks
Jun 25 @ 7:00 pm – 9:00 pm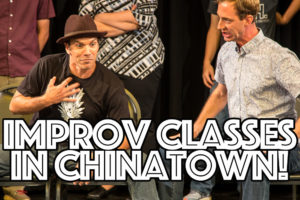 This improvhi workshop will focus on how to strengthen group scenes through support, gifting and all around awesomeness. Players will explore different ways to generate information for a fun, focused and idea filled scene!
Participants should have some long form improv experience.
Workshop cost: $25
Instructor: Kimee Balmilero
Monday, June 25th 7pm-9pm
Arts at Marks in Chinatown – 1159 Nuuanu Ave.
Parking: Street or paid lot